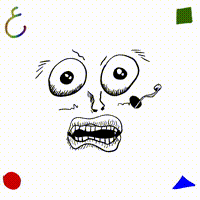 a reduced version of the loop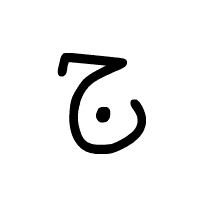 transformational arabic letters
Stuck in a Truffle-loop (
عالِق فِي تَكْرَارِ فِطْرِيّ

;

תָּקוּעַ בְּלוּפּ כְּמֵהִין

) is a short animated loop, hand-drawn frame-by-frame, visualizing the endless de- and re-composition of one's self. In their thoughts, their shapes, obscurities, the entities they behold, and the endless noisy nonsense all around.

The silent 4-second loop started from a simple and static sketch. It was later brought to life with the idea of transformational elements, such as the arabic alphabet animation and the morphing of the "face". It is the first collectible of a collection of transformational loops originating from other realms, which will later be revealed.